About
US
Donkeys and Friends is a grassroots conservation initiative focusing on the rescue, rehabilitation, and re-homing of donkeys in the Azores. We offer several different experiences that allow locals and travelers from all over the world to experience the magic of donkeys. Through responsible tourism, we show visitors that donkeys are some of the best friends that this planet has to offer. As a for-profit-for-good business, we reinvest profits towards the community and conservation each year.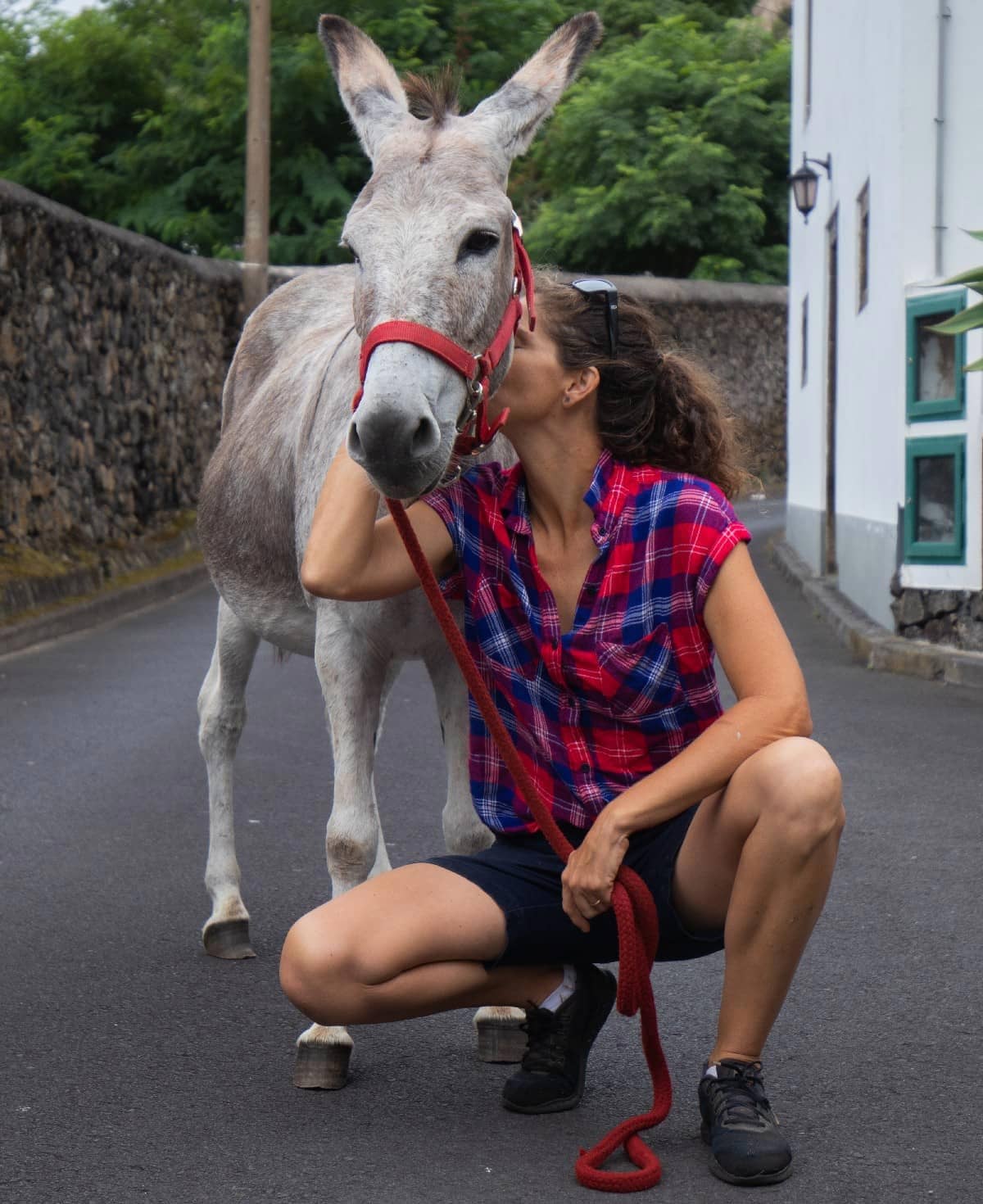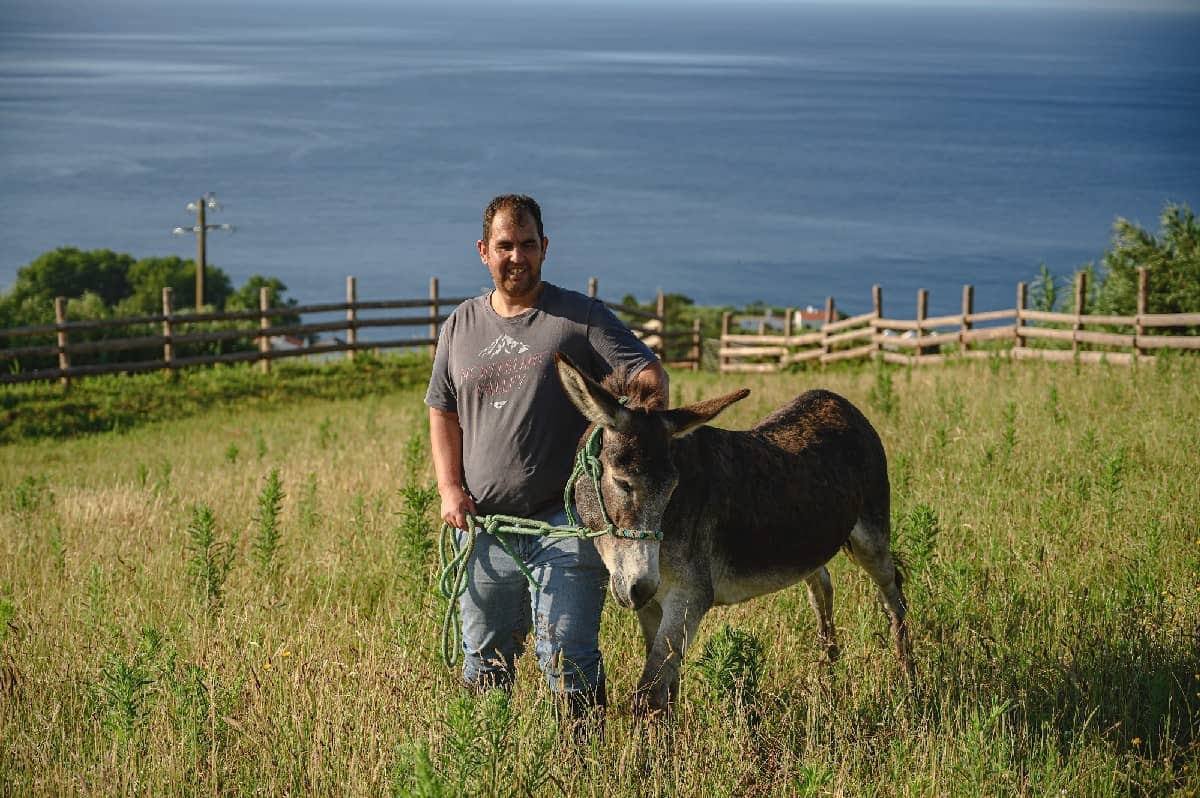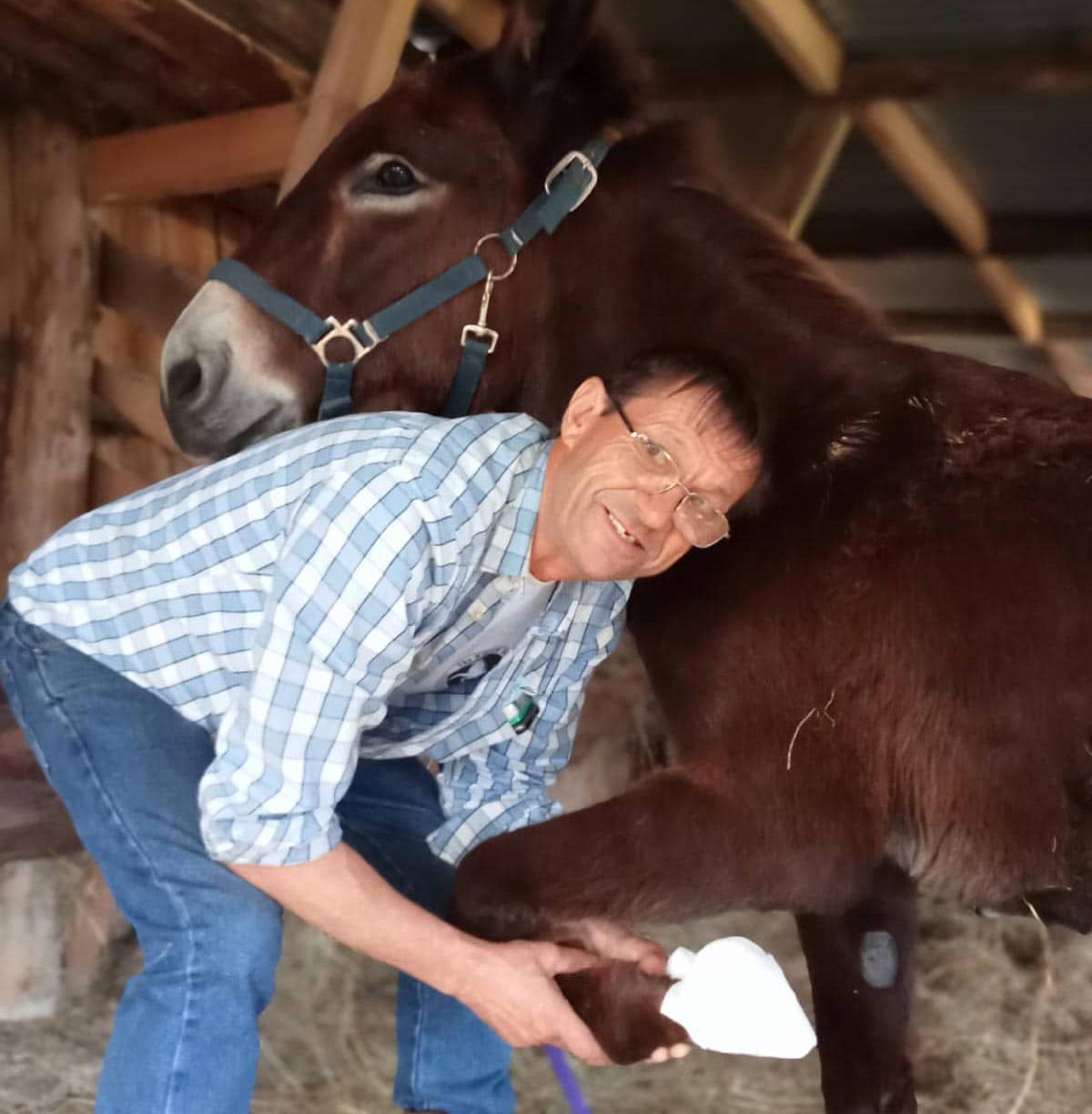 Our
Story
Luis "Vidinha" and Bethany Joy are the two hearts whose unusual friendship started the adventures of Donkeys and Friends. Theirs is a story of friendship between strangers who love to work hard, walk with donkeys, and share lots of laughs.
Bethany, born in the Midwest (U.S.) grew up around nature with animals as some of her closest friends. Her passion for flora and fauna brought her to North Queensland, Australia, where she completed zoology studies with a double major in biology and botany, as well as a focus on wildlife conservation. Joy has always
looked up to Jane Goodall and aims to walk in her footsteps through her everyday acts.
Born and raised in the hills of Aqua de Alto in the Azores with 13 siblings, Luís had a very different upbringing filled with hardship and resilience. After spending over a month in the hospital in critical condition, Luís decided to quit drinking and pursue his lifelong dream of having a donkey. Today, he is committing his second chance at life towards helping conserve and repopulate the donkey population in his hometown of São Miguel, Azores.
Following their connection, Luís and Bethany walked their donkeys many miles, understanding each other through countless stories received with open hearts. They quickly came to understand that they are on this earth to love and care for animals, share stories, and enjoy endless belly laughs. The strength and trust found in their time together inspired them to help others through the unlikely, yet very therapeutic, experience of donkey walks.
Since they started rescuing donkeys four years ago, they realized the immense time and love required to build trust with each rescued animal. However, once the relationship is built, there is endless healing and joy to be experienced. Today, they wish to share these incredible benefits with others from all over the world while doing what they love—walking with donkeys.