Donkeys
&

Friends

Explore the Azores while contributing to a local sanctuary led by nature lovers and donkey-whisperers.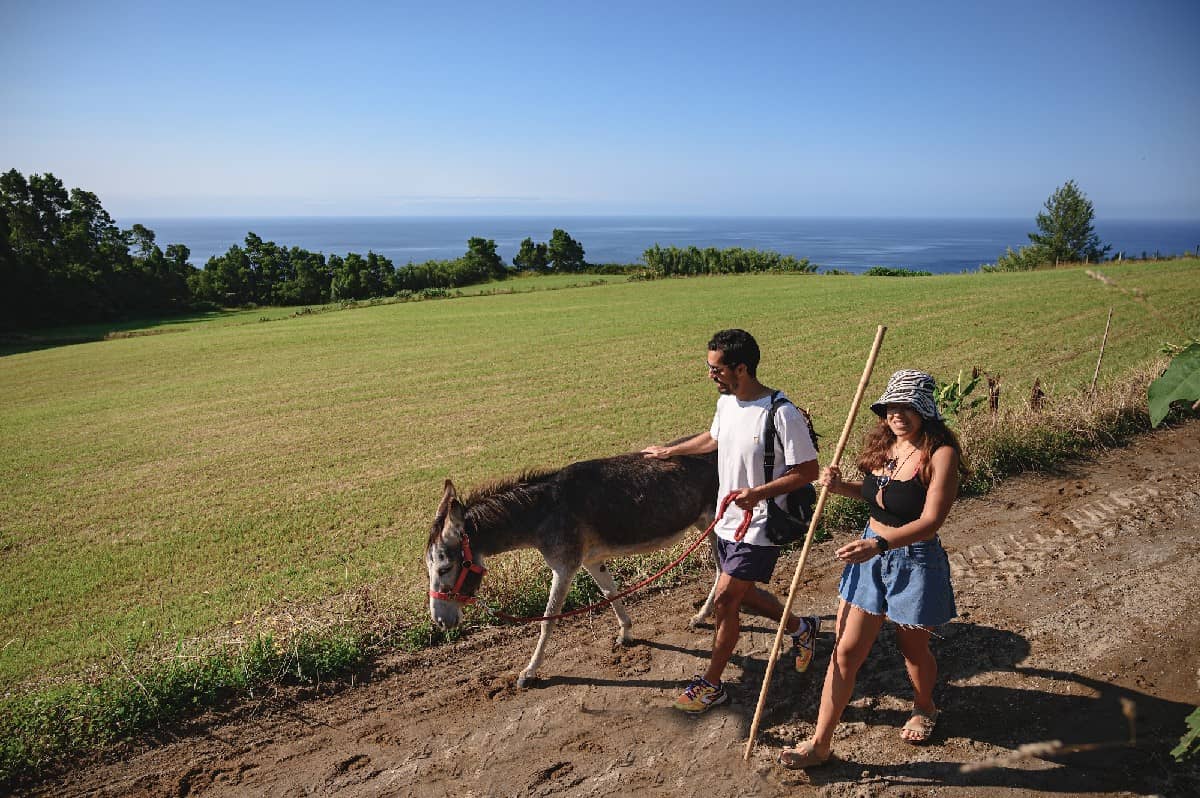 Discover the Azores
Through a Donkey's Eyes
We love donkeys. And everyone who spends the day with one finds themselves having deep belly laughs and a newfound appreciation for one of the oldest residents of the archipelago. It's the most unique way to learn about the islands' history.

Support
Principles Over Profit
Donkeys and Friends is a for-profit-for-good conservation initiative committed to rescuing and rehoming our favorite long-eared friends. Support the conservation of these magical animals by donating today.

Our Story
And Mission
Our biggest mission is to contribute to a world where donkeys and mules live free from suffering and their contribution to humanity is fully valued.

What people say
Testimonials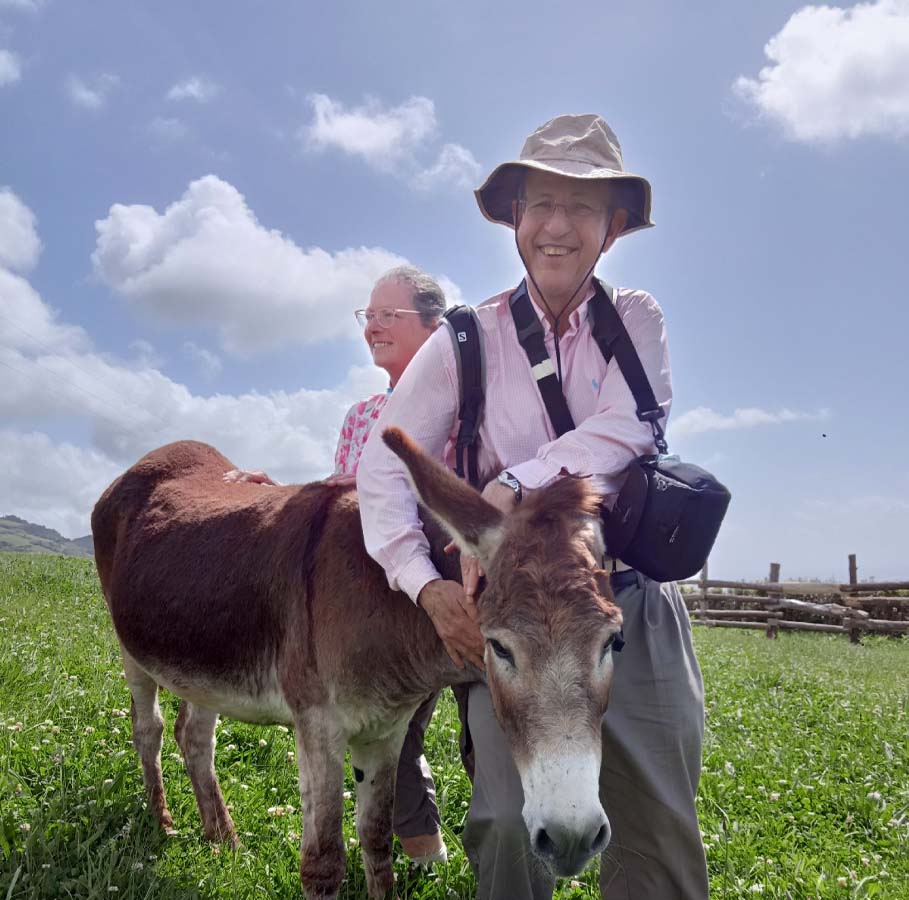 "
It's rare to find a place so charming and still authentic. The locals are all very friendly and welcoming. Bethany and Louis are full of energy and their stories and vision are very inspiring. What was most interesting is how they are integrating the donkeys with the well being of the community. If you're an animal lover join these guys for a donkey parade through the village.
Pete, July 2022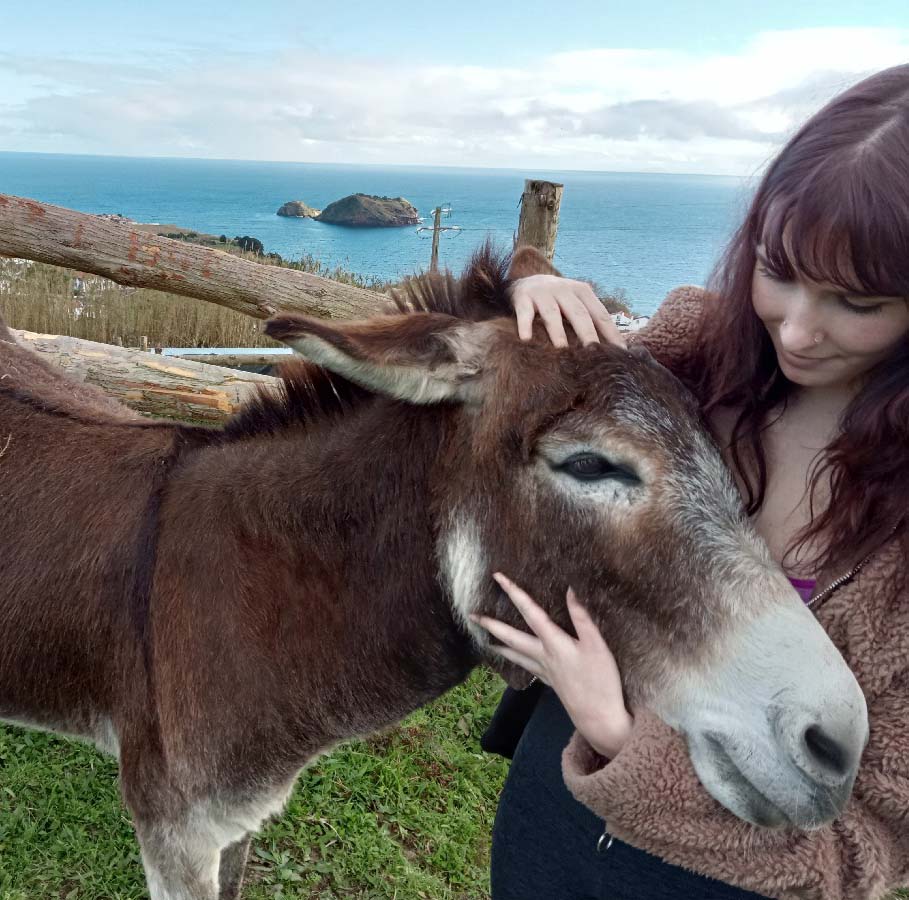 "
If you love animals you will love this experience. Bethany met us outside the local village cafe with her wonderful rescue donkeys and we took them on a lovely walk around the local area. The donkeys are very chilled out and we had a great time getting to know them. Bethany was full of passion for her rescue donkeys and told us lots of facts about the history of donkeys on the island and stories about each individual donkey. If you choose this experience you will see some breath-taking views and have some special time with donkeys who will melt your heart.
Sophie, June 2022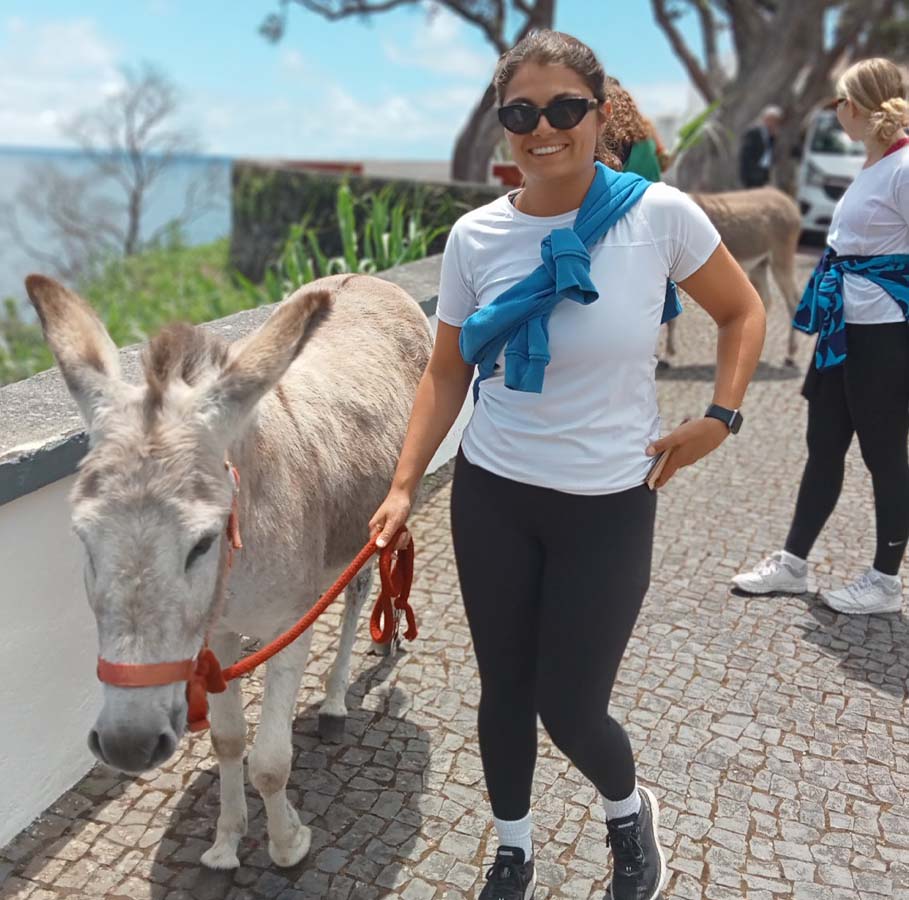 "
If you're looking for an incredibly unique experience, this is it!!!! I cannot say enough amazing things about this experience, Bethany, her team and, the stars of the show, the donkeys. If you're an animal lover or just looking for a different adventure, this is perfect! We met at a very central easy to find location and each person gets to lead and walk with a donkey through the beautiful town. Each donkey has their own personality that will keep you smiling and laughing the whole time. The care that this team gives these animals is truly incredible and often times life saving for them. I wanted to stay and join them on the farm :). Thank you Bethany and team for all you do and sharing your passion and donkeys with us.
Erin, July 2022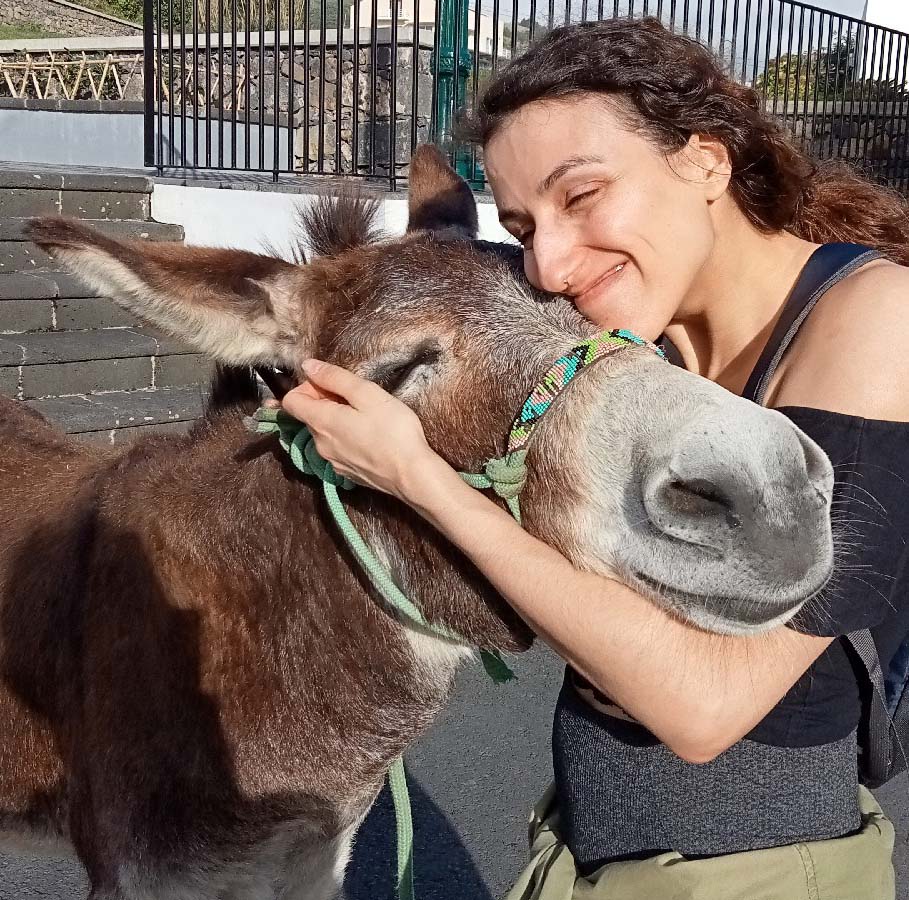 "
This experience went above and beyond our expectations… The region, its people, and their history have so much beauty to offer, and this experience is a wonderful lens into all of its nuances.
The donkeys were incredibly sweet and distinct, and hiking with them allowed us to create such a lovely bond with all of them. Bethany was as compassionate and joyous of a host that you could ever want.
Simply cannot recommend this enough. It supports a genuine cause and is a very down to earth experience.
Sean, August 2022